Dallas, Texas Roofing Contractors
Roof Repair, Installation, Replacement, and Maintenance
As a Dallas roofing contractor, we believe in striving every day to be the best. Our mission statement includes the following statement, "We believe in being a progressive and dynamic roofing company that strives to be the industry leader in product innovation and customer satisfaction." Creating an amazing standard of excellence makes us a superb roof replacement contractor.
A reliable roofer in Dallas is hard to come by. At Force 5 Roofing, we ensure that our quality workmanship and dedication to outstanding roof repairs, roof replacement and customer service strengthens our company foundation and mission statement.
Dallas, Texas Commercial Roofing and Residential Services
Our residential and commercial focus has grown in the Greater Dallas Area. While we are Colorado owned and operated, we have become one of the largest roofing contractors in the United States with many locations nationwide. All locations specialize in insurance restoration, roof repairs, storm damage, wind damage, hail damage, flat roof repair and new roofing installation.
When choosing a residential or commercial roofing contractor in Dallas, we understand that this task is a little confusing. To help you learn which company is most qualified, Reviews and Accreditations are a good place to start. This includes partners such as GAF Master elite, Owens Corning Platinum Preferred, and CertainTeed Select Roofer. Our abilities are so robust, we guarantee that what is delivered is of the highest quality backed by top manufacturers warranties.
Use our checklist below when selecting a contractor:
Look for a fully licensed and insured contractor
Look for an A+ BBB rating
Confirm that they are an NRCA member
Serving Dallas – We Give Back
As a way to give back to the community in Fort Collins Colorado, we partner with customers and local organizations to develop business solutions that help improve the quality of life in every location that we conduct business. Our involvement includes participation with Roofs In Need, the Boys and Girls Club, Girls Scouts, Maxfund and the March of Dimes.
We participate in these local Dallas charities!

Operation Kindness
Assisting animals in need of veterinary care, companionship and most of all, a home. We operate a lifesaving animal shelter in Carrollton, TX.​

Operation Kindness
A multicultural, multiethnic, multigenerational movement of God's people that walk, work, witness, and worship together for His glory!

Cars for Kids
All vehicle and car donations help change the lives of at risk youth by providing them the highest quality high school education so they can flourish and graduate.
Sustainable Roofing Systems
Our continued research and technology, including our knowledge of solar roofing and panels, helps create solutions to even the most complex roofing applications. Installing solar panels will reduce your energy bills and can even improve the value of your home.
Wood Shake roofing is becoming a thing of the past. People love the look still but cutting down trees for roofing seems antiquated and not environmentally friendly. Most top roofing contractors in Texas are qualified to install alternative roofing solutions like stone coated steel, composite roofing, and many more. Natural materials like concrete tile, metal roofing and asphalt shingles still work very well and are great choices for our harsh weather. The options you have now are diverse and beautiful. We help you manage the entire process.
Reliable Dallas Roofing Company—Locally Owned
No matter the type of roof you may have, we will always start with roof inspections. Our inspection will let everyone know the condition of the roof, if roof maintenance has been done, the condition of gutter installations, roof leak potential and more.
Wind Damage or Hail Damage, Call Force 5 Roofing First
As a Texas Roofing Contractor we can expertly guide you through the entire process of roof replacement. Perhaps it is just a roof leak, but our roof inspections will let us know. Whether installation repair or complete roof restoration, the Force 5 Roofing professional roofing teams can get the job done for you.
Contact us now for a free inspection!
114 Cole St
Dallas TX 75207
United States
Need a place to stay while we work?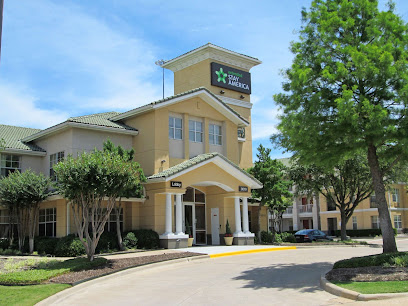 Extended Stay America - Dallas - Vantage Point Dr.
Affordable. Air conditioning. Free breakfast. Free Wi-Fi. Free Parking.
» Click for Google Maps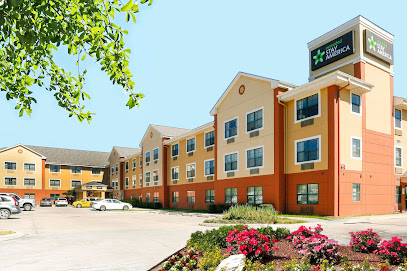 Extended Stay America - Dallas - Greenville Ave.
Affordable. Pool. Free breakfast. Free Wi-Fi. Free Parking.
» Click for Google Maps